Extraoral X-ray
Versatile, patient-friendly extraoral imaging systems to take your diagnosis and treatment planning to the next level. 
EXPLORE
Intraoral Cameras
Flexibility and laser-sharp imaging, backed up with seamless integration and patient education.
EXPLORE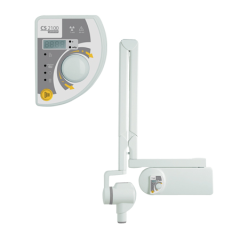 Your best quote.

Guaranteed.
"We now take a lot of 3D images, particularly for root canals, orthodontics, wisdom teeth and periodontic concerns. The CS8100 3D has basically infiltrated its way to be involved in about 50-60% of our dentistry"


- Dr David Lovrich
Co-owner & Dentist at North Shore Dental
Global brands for New Zealand dental practices
Equipment Catalogue

Welcome to the equipment catalogue. You will find a range of equipment and accessories produced by our partners, such as Carestream Dental who specialise in dental imaging, & Diplomat Dental who produce only dental chairs and units. This focused specialisation arguably makes them world leaders in their respective felds.


View Catalogue